From today's Buzzfeed by P. McLeod and L. Villa:
Michigan Rep. John Conyers, a Democrat and the longest-serving member of the House of Representatives, settled a wrongful dismissal complaint in 2015 with a former employee who alleged she was fired because she would not "succumb to [his] sexual advances."
Documents from the complaint obtained by BuzzFeed News include four signed affidavits, three of which are notarized, from former staff members who allege that Conyers, the ranking Democrat on the powerful House Judiciary Committee, repeatedly made sexual advances to female staff that included requests for sexual favors, contacting and transporting other women with whom they believed Conyers was having affairs, caressing their hands sexually, and rubbing their legs and backs in public. Four people involved with the case verified the documents are authentic.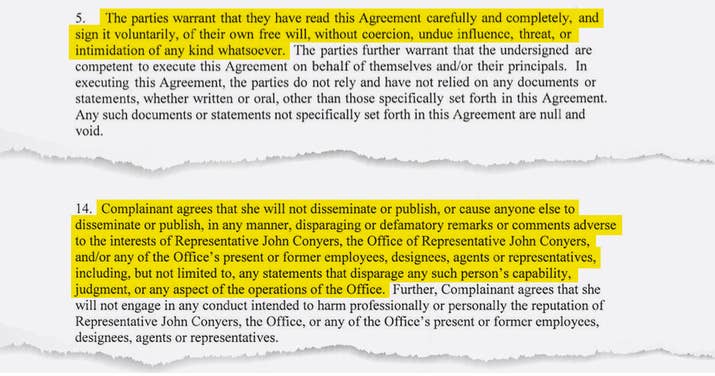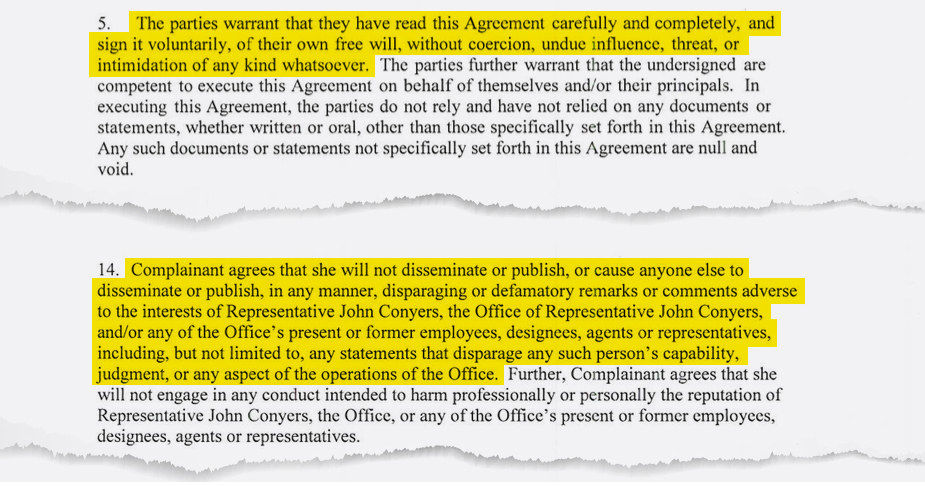 And the documents also reveal the secret mechanism by which Congress has kept an unknown number of sexual harassment allegations secret: A grinding, closely held process that left the alleged victim feeling, she told BuzzFeed News, that she had no option other than to stay quiet and accept a settlement offered to her.
"I was basically blackballed. There was nowhere I could go," she said in a phone interview. BuzzFeed News is withholding the woman's name at her request, because she said she fears retribution.
Last week the Washington Post reported that the office paid out $17 million for 264 settlements with federal employees over 20 years for various violations, including sexual harassment. The Conyers documents, however, give a glimpse into the inner workings of the Office of Compliance, which has for decades concealed episodes of sexual abuse by powerful political figures.
Read the entire article on Congressional coverups here.